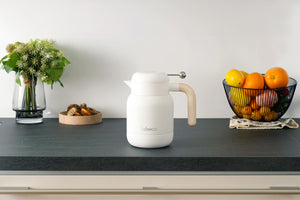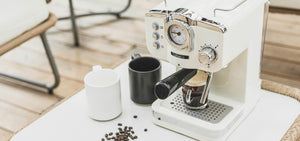 Barista Style Coffee at Home
Reimagine Home Brewed Coffee
Lafeeca is a Los Angles based coffee product design company and our goal is simple. We're here to make brewing coffee at home the best experience you've ever had by taking innovative product design and bringing it into your kitchen.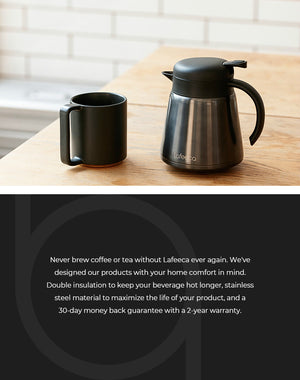 Lafeeca products are made with only the best quality materials available in the market.
We've invested our all into a patented product design that delivers an innovative approach geared for coffee lovers.

Your health is our priority. All of our products are bpa free. That's a promise.
Put Lafeeca in your home or office today
★★★★★

"I used to buy the cheapest french press on the shelves and then had to replace them every year or two. Then I bought a Lafeeca french press and I've never turned back."

Victor N

Los Angeles, CA
★★★★★

"The carafe stays right next to my computer all day while I'm at work. I don't remember the last time I've had to sip on a cold cup of coffee."

Patricia S

Los Angeles, CA
★★★★★


keeps coffee hot even outdoors one of the best purchases i've made ever for use and convenience



Carol C

Los Angeles, CA